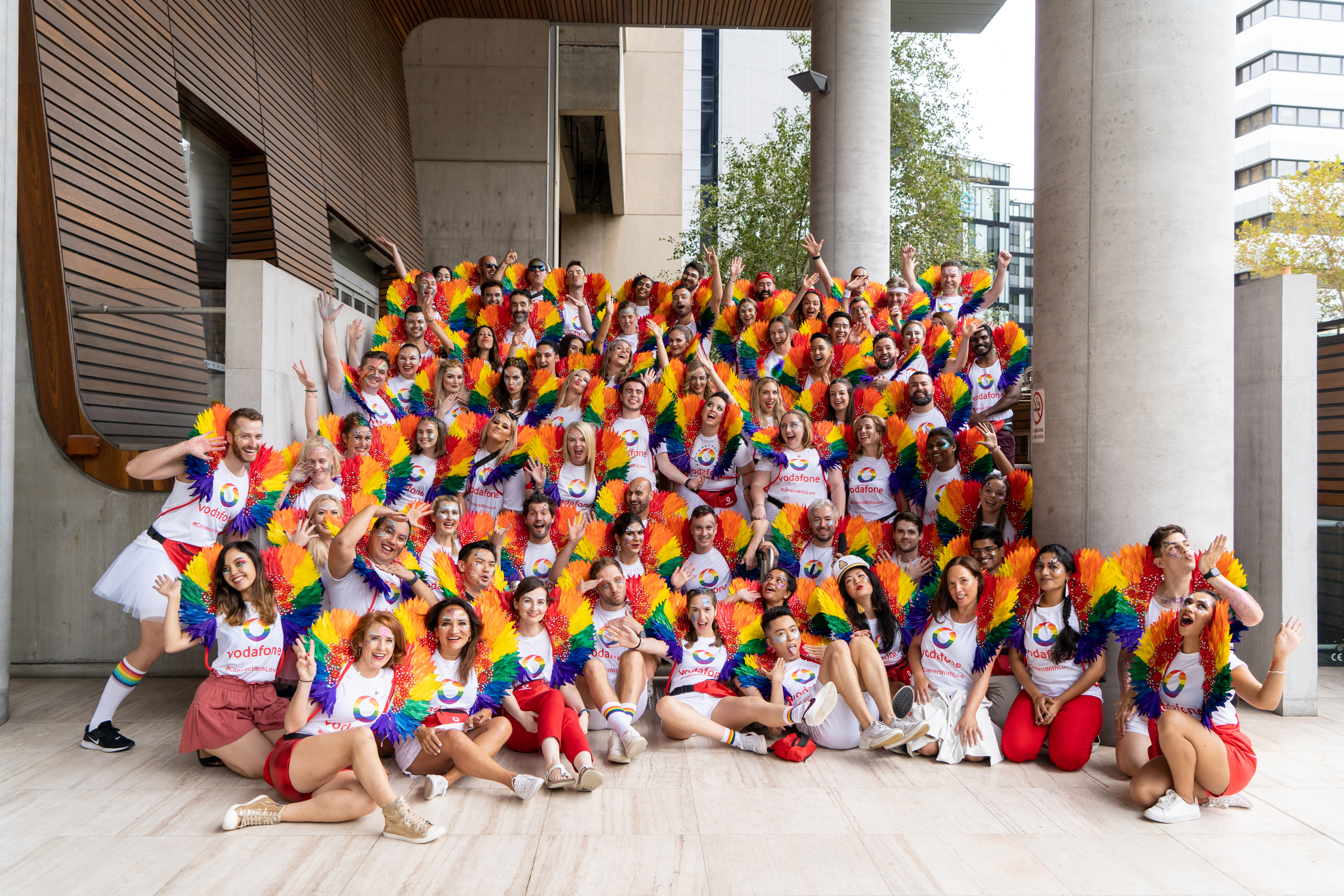 Inclusion and belonging
At TPG Telecom we believe that everyone should feel comfortable in bringing their whole selves to work. We also recognise the benefits that come from an inclusive culture and a focus on the wellbeing of our employees, including more engaged employees, better customer service, more innovation, collaboration and better business performance.
Flexible working
Our Way We Work Framework sets out our aim to work flexibly, collaboratively and creatively to deliver exceptional and innovative solutions for our customers, supported by our technology, our work environment and our culture.
Flexible working forms a fundamental part of our employee experience and workforce culture. Our Flexible Working Policy offers a range of formal and informal working options to employees and managers, supported by employee resources.
Supporting our LGBTQI+ employees
We are proud of our active Pride Network 'Connect', which runs a variety of programs in support of our LGBTQI+ employees throughout the year. Vodafone is a Major Partner and has been the Official and Exclusive Mobile Services Sponsor of the Sydney Gay and Lesbian Mardi Gras for 2019, 2020 and 2021.
Supporting working parents and carers
TPG Telecom is supporting its employees returning to work following parental leave and working to reduce the superannuation imbalance between men and women.
Since 2017 Vodafone has offered a Super Bump program for female employees, which provides two extra payments of $250 per year for female employees who have been with the company for more than 12 months, as a practical step towards more financial independence. In 2021, this benefit is now being extended across our TPG Telecom workforce in Australia.
Our '4 for 5' benefit for full-time permanent Vodafone employees assists in managing transition back to work by providing greater flexibility without financial detriment during the return period.
Eligible employees can work four days per week and be paid for five days for the first six months of returning to work from primary carer parental leave. In 2021, this benefit is also now being extended across our TPG Telecom workforce in Australia.