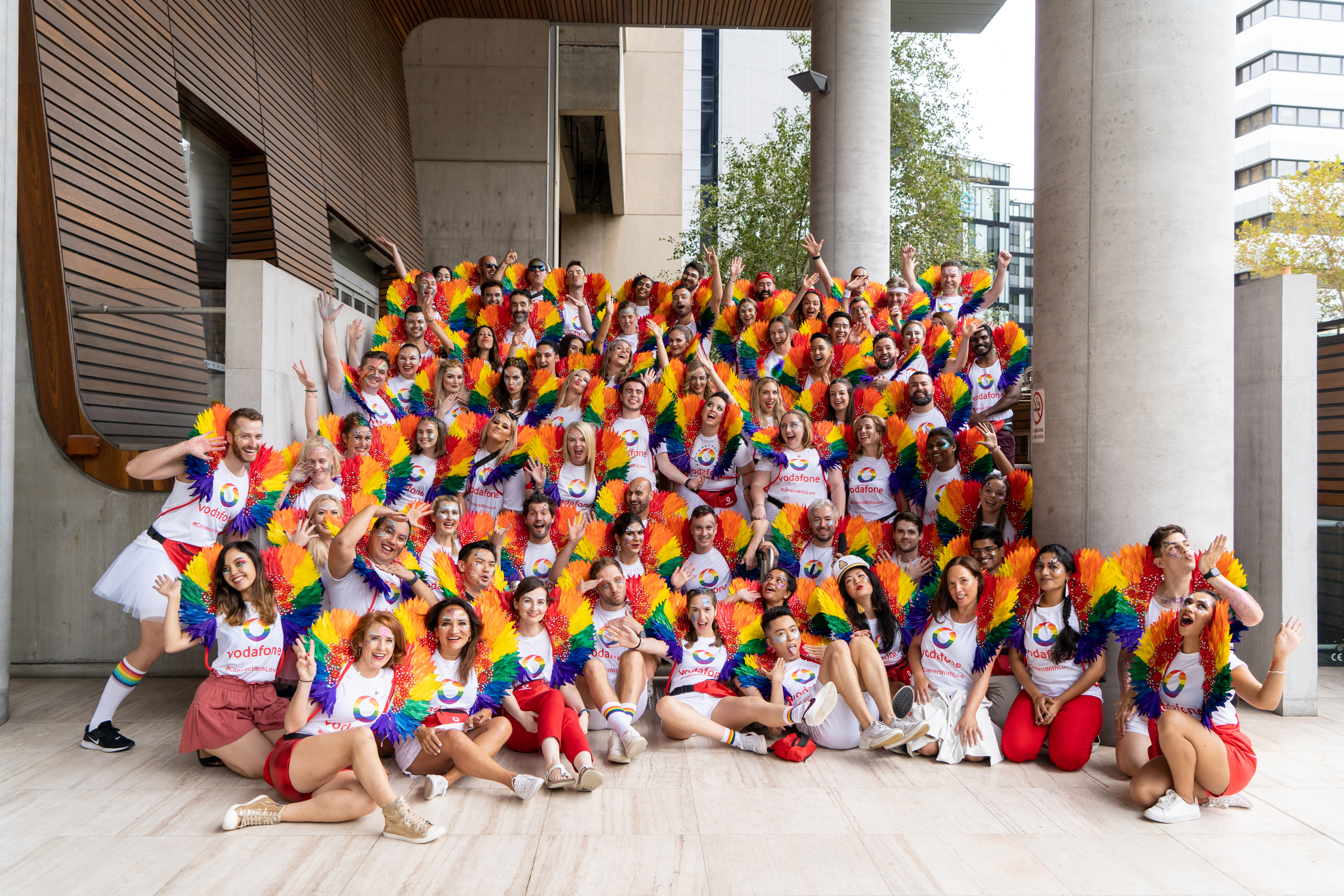 We believe in embracing different backgrounds, experiences and ideas. We know that diverse perspectives lead to better business outcomes. Only by listening to unique perspectives, can we best understand and serve our diverse customer base, collaborate successfully and innovate in a world of increasingly fast paced change. 
We aim to create an environment of equality where each of us feels supported and respected to be ourselves at work, and are continuing to extend and enhance our long-standing focus on creating an inclusive workplace, where all of our people belong.
Our vision for equality extends to our customers and communities, where we believe we can make a difference. This includes driving initiatives to help influence girls and young women to consider a career in Science, Technology, Engineering and Maths (STEM), and using our role as a leading telecommunications provider to address the inequality and inequity faced by First Nations peoples.
Our commitments include:
Developing and implementing a harmonised approach to gender pay equity across our workforce in Australia by 2022.
Increasing female representation across leadership, STEM functions and all employees by 2024:

Achieving 45% female representation in our leadership by 2024
Achieving 35% female representation across our workforce by 2024
Achieving 20% female representation in STEM functions by 2024 

Increasing year-on-year percentage of people identifying as Aboriginal and Torres Strait Islander, LGBTQI+ or having a disability. 
Implementing our Reflect Reconciliation Action Plan.
Flexible working
Our Way We Work Framework sets out our aim to work flexibly, collaboratively and creatively to deliver exceptional and innovative solutions for our customers, supported by our technology, our work environment and our culture.
Flexible working forms a fundamental part of our employee experience and workforce culture. Our Flexible Working Policy offers a range of formal and informal working options to employees and managers, supported by employee resources.
Supporting our LGBTQI+ employees
We are proud of our active Pride Network 'Connect', which runs a variety of programs in support of our LGBTQI+ employees throughout the year. Vodafone is a Major Partner and has been the Official and Exclusive Mobile Services Sponsor of the Sydney Gay and Lesbian Mardi Gras for 2019, 2020 and 2021.
Supporting working parents and carers
TPG Telecom is supporting its employees returning to work following parental leave and working to reduce the superannuation imbalance between men and women.
Since 2017 Vodafone has offered a Super Bump program for female employees, which provides two extra payments of $250 per year for female employees who have been with the company for more than 12 months, as a practical step towards more financial independence. This benefit has now been extended across our TPG Telecom workforce in Australia.
Our '4 for 5' benefit for full-time permanent Vodafone employees assists in managing transition back to work by providing greater flexibility without financial detriment during the return period.
Eligible employees can work four days per week and be paid for five days for the first six months of returning to work from primary carer parental leave. In 2021, this benefit is also now being extended across our TPG Telecom workforce in Australia.
STEM opportunities for young Indigenous women
In partnership with Goanna Solutions, we are supporting government, academia and industry partners to identify and support STEM opportunities for Indigenous students to address the issue of exclusion from emerging opportunities in STEM fields.
The Dream Connection program was conceived and co-designed through meaningful engagement of TPG Telecom with the First Nations community to inspire young Indigenous women in high school to consider a career in STEM.
The program includes female technology employees from TPG Telecom, and strong Indigenous role models, speaking with students. In its inaugural year, 71 girls from years 7-10 across nine schools have participated in the program, with positive feedback.
Reconciliation
In 2021, we released our first 'Reflect' Reconciliation Action Plan.